Sabiha Gokcen Airport Car Rental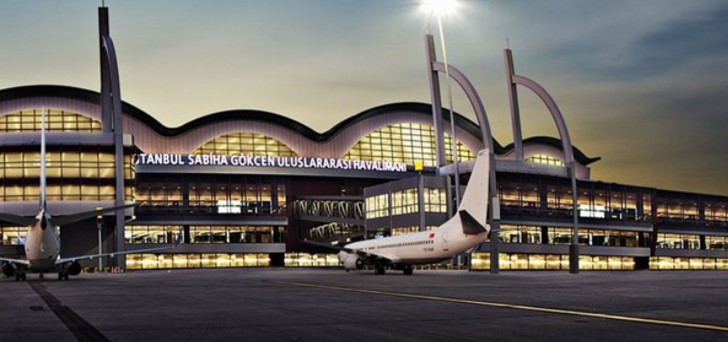 Sabiha Gokcen Airport Car Rental
Sabiha Gökçen car rental services are highly preferred by domestic and foreign tourists visiting the region. For people traveling by air, it can be very difficult to find a car as soon as they land at the airport and then get around the city. In this case, what needs to be done is to rent a good car and travel much more comfortably. Getting car rental service is a highly preferred and serviced issue at airports. Many people prefer this service because it is more comfortable.

What is Airport Car Rental?
Airport car rental service is the service that people receive when they land at the airport. Your vehicle waits for you at the airport and is ready for you as soon as you get off the plane. Considering all these conditions, airport car rental service is very advantageous for people traveling by air. To get this service, you need to examine the companies serving at Sabiha Gökçen Airport. We are one of the companies serving in this field in the region. We offer you a car rental service whenever you need it.

Sabiha Gokcen Airport Car Rental Companies
Sabiha Gökçen airport car rental companies are obliged to offer you the car rental service you need in the region. These companies work to provide you with the best service and to help you. By making the right choice among the companies, you can get the best service. Things to consider when choosing between companies are as follows;

The more institutional the companies are, the more effective they can serve you. That's why institutionalism is very important.
It is also important for companies to be reliable. You can examine customer reviews to understand whether a car rental company is reliable.
The company you prefer should have rental vehicles suitable for you.
All the cleaning and maintenance of the vehicles you rent must be done.

Sabiha Gokcen Airport Car Rental Prices
Sabiha Gökçen car rental prices vary depending on the brand and model of the vehicle you choose. If renting a car is a service you want to receive at Sabiha Gökçen airport, you must first determine the make and model of the vehicle you want to rent in order to get information about the price. Before the rental, you can get detailed information about the rental prices of the vehicles on the websites of the companies.